Corporate Recovery: Managing Companies in Distress
By Stuart Slatter and David Lovett


2004/12 - Beard Books
1587982420 - Paperback - Reprint - 352 pp.
US$34.95
A practical reference and comprehensive guide for troubled companies looking for a quick turnaround.
Publisher Comments
Do you feel as if your company is like a rowboat taking on water and that it will soon submerge unless some quick reparative actions are taken? Then, this is the book for you.
Written by experts in the field, it describes what must be done and how to do it. Identifying several critical ingredients for successful corporate recovery, it is specifically directed at turnaround situations. The authors believe, however, that turnaround management is really every day management; therefore, the tenets of this book also have broader application. Not only of great value to managers interested in rapid improvement, this book will be of interest to chief executives and management teams of under-performing businesses. Venture capitalists, bankers, and investors involved with troubled companies will also find this book invaluable.
This book is the U.S. edition of the original title Corporate Turnaround: Managing Companies in Distress.

Review by Henry Berry
Turnarounds and Workouts
According to the authors, "turnaround management is everyday management." There are no miraculous remedies for bringing a company out of its troubles; no formulas to apply that will guarantee recovery. Management has to be alert and flexible to adapt to ever-changing business conditions both outside and within a company.
Although turnaround management (or "crisis management" as the authors also call it) is often regarded as a specialized type of management or a gifted set of management skills, Slatter and Lovett argue that any good manager should have the skills to be able to move his or her company toward recovery. Managers often fail because they do not recognize or acknowledge the warning signs of a crisis, not because they lacked the relevant management skills.
Corporate Recovery does not teach managers how to become "crisis managers." While the book does provide guidance on what management skills are required if a company slips into a crisis, for the most part the authors take a broader view. Crisis management involves applying traditional management techniques in an environment where the patient is seriously ill, both cash and time are in short supply, and rapid recovery is required. The authors suggest that these same skills are necessary when a company has been acquired and is inevitably undergoing some changes, improvement of short-time financial performance is sought, and a company is trying to head off a crisis rather than pull itself out of one.
The authors give attention to both external and internal factors and their interrelationship. The reader is taken chapter by chapter through all of the stages of distress in a company, from early warning signs through pervasive problems to moving onto solid ground and emerging from a turnaround. The book does not offer merely an academic analysis of the distinguishing factors of each stage. The authors provide relevant, effective action for each stage of distress. Different stages require different actions. Under circumstances of distress, the enthusiasm and morale that are signs of a healthy company in normal times cannot fix the causes of the problems. Ordinary leadership skills such as setting a good example and inspiring loyalty will not effect a turnaround. Fundamental in a successful turnaround is the actions taken by a company's key decisionmakers. Only they are in a position to make the crucial decisions that can bring an organization out of distress.
Corporate Recovery is an incomparable guide for managers of companies in distress. The book brings clarity to what is often a clouded, disturbing, and stressful situation, even for the most experienced decisionmakers. This book can help an organization's decisionmakers ward off or minimize hazards to its well being. For ones who find themselves already in worrisome crisis situations, it can be an invaluable handbook, no matter what stage of the crisis.
Slatter is founding member of the Society of Turnaround Professionals. He works with corporations on turnarounds and provides training for managers and executives. Lovett has extensive experience in turnarounds and heads his own firm helping companies improve their operations and financial performance and restore or increase corporate value.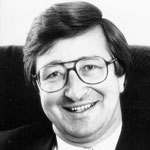 Stuart Slatter is founding partner of Stuart Slatter & Company, Chairman of Stuart Slatter Training, and is a Visiting Fellow in Strategic and International Management at the London Business School. He has served as Visiting Professor at the University of California, Los Angeles, and at the University of Capetown. He has also been a corporate managing director and a senior management consultant. Mr. Slatter holds a law degree from Cambridge University and is a qualified barrister-at-law. He has also earned an MBA from Stanford Business School and a Ph.D. in marketing from London University. He is the author of a number of books and articles, and a founding member of the Society of Turnaround Professionals. Photo from the Stuart Slatter & Company website.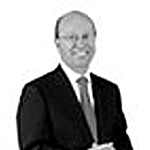 David Lovett is a Principal with AlixPartners, an internationally recognized firm that helps companies improve operating and financial performance and restore corporate value. He has some twenty-five years' experience advising troubled companies and in leading many restructurings and turnarounds, acting as CFO or CRO. He formerly was with Andersen and established their London-based turnaround practice. He is a business graduate from The University of Westminster, London, a fellow of the Institute of Chartered Accountants of England and Wales, and a fellow and founding member of the Society of Turnaround Professionals. Photo from the AlixPartners website.

| | | |
| --- | --- | --- |
| | List of Figures | ix |
| | Acknowledgements | xi |
| | Preface | xiii |
| 1 | Turnaround Management | 1 |
| 2 | Symptoms and Causes of Decline | 13 |
| 3 | Characteristics of Crisis Situations | 53 |
| 4 | Framework for Achieving a Successful Turnaround | 75 |
| 5 | Diagnostic Review | 104 |
| 6 | Crisis Stabilization | 128 |
| 7 | Leadership | 153 |
| 8 | Stakeholder Management | 179 |
| 9 | Developing the Business Plan | 192 |
| 10 | Strategic Focus | 214 |
| 11 | Organizational Change | 242 |
| 12 | Critical Process Improvements | 260 |
| 13 | Implementing the Business Plan | 294 |
| 14 | Financial Restructuring | 308 |
| | Index | 321 |