The Chief Executives
By Isadore Barmash


2004/04 - Beard Books
1587982285 - Paperback - Reprint - 255 pp.
US$34.95

This provocative book dealing with the chief executive cult in America should be read by anyone interested in the American corporate system and those who run it.

Publisher Comments

Isadore Barmash, one of the country's most respected business writers, takes a penetrating look into the minds, hearts, consciences, attitudes, and life styles of the CEOs of the 1970s. This surprisingly candid book is based upon extensive research and interviews with influential corporate chiefs, management consultants, and economists. Among others, Reginald Jones of GE, Irving Shapiro of Du Pont, and John de Butts of AT&T offer new insights into management's modus operandi, problems, and their own special public and private worlds.

From Thomas E. Mullaney, former Financial Editor of The New York Times and economic columnist:
Isadore Barmash bored into the mystique surrounding one of the most influential elements of American society -- the chief executive cult in business and industry -- and unveiled a fascinating picture of their power... A provocative book that should be read eagerly by chief executives themselves, by those who aspire to such roles, by students, politicians, psychologists, stockholders, and by anyone at all interested in the working of the American system and those who guide it.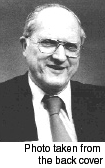 Isadore Barmash, a veteran business journalist and author, was associated with the New York Times for more than a quarter-century as business-financial writer and editor. He also contributed many articles for national media, Reuters America, and the Nikon Keizai Shimbun of Japan. He has published 13 books, including Macy's for Sale and Welcome to Our Conglomerate-You're Fired! He is listed in the 57th edition of Who's Who in America.

Other Beard Books by Isadore Barmash:

| | | |
| --- | --- | --- |
| | An Introduction | 7 |
| 1. | The Besieging of an American Elite | 9 |
| 2. | In the New Style | 34 |
| 3. | The Web Tightens | 48 |
| 4. | When the Government Comes Knocking | 59 |
| 5. | Many Strident Voices | 76 |
| 6. | Multinationals, Dollars, Payments, Oil and All | 91 |
| 7. | How Good Are American CEOs? | 108 |
| 8. | The 80/20 Syndrome (Or Methuselah's Law, It's as Old as Human Activity) | 133 |
| 9. | Only so Far and No Further | 145 |
| 10. | How Honest Are They? | 159 |
| 11. | Getting There, Poor or Rich | 171 |
| 12. | The Pivotal Crisis | 186 |
| 13. | The Private Company -- Dynasties Without Stockholders | 203 |
| 14. | How They Live | 220 |
| 15. | The Passing of the Imperial Chief Executive | 237 |
| | Index | 249 |