Strategies for Investing in Intellectual Property
By David S. Ruder


2008/03 - Beard Books
1587982927 - Hardcover - 234 pp.
US$79.95

Publisher Comments

This book provides an overview of strategies for investing into intellectual property assets of all forms (patents, copyrights, trademarks, trade secrets, and other rights). It is an invaluable introduction to the subject for all types of investors, from private equity and venture capital investors looking at private deals to hedge fund and mutual fund investors looking at public market opportunities. This book is also of particular help to corporate and intellectual property lawyers that want to understand current trends relating to intellectual property investing.

Among the topics covered are: accounting and valuation, intellectual property analytics, equity investment strategies, arbitrage, and securitization. The book also provides guidance as to why intellectual property assets continue to be of interest to investors, how investors might establish investment criteria, and provides some commentary as to whether intellectual property should be viewed as a discrete asset class.

From G. Chris Andersen, Founder/Partner, G.C. Andersen Partners, LLC
This book is an essential tool for understanding the range of IP investment strategies-and how companies unlock value and profit from it. David Ruder well addresses what many financiers have come to know about the ever-growing importance of IP in the investment, valuation, and operation of contemporary business. It Provides a valuable tutorial for businesspeople, entrepreneurs, analysts, and dealmakers seeking better to understand, with clear examples, the components of different IP categories and their value-creating applications.
From Seth Traxler, Partner, Kirkland & Ellis LLP
This book provides an excellent framework for understanding many of the opportunities that sophisticated investors are finding in the legal constructs known as 'intellectual property'. The real-world examples of advanced techniques will be useful to hedge funds, private equity firms, and venture capital firms that are creating or evaluating the IP-driven investment strategies.
From Allan Feldman, CEO LMCA
David is one of the most innovative minds on the IP that I've ever met....I always look forward to getting his take.
From Nir Kossovsky, MD CEOSteel City Re, LLC Executive Secretary, Intangible Asset Finance Society
Through one well documented example after another, Ruder explains why analysts and fund managers are focusing one extra-financial information to better understand the implicit value and expected returns from corporate intangible assets.
From Richard Vanderdrift, Inventor
This book is a great resource for any inventor looking for ways to monetize patents or other intellectual property. Inventing is one discipline; licensing IP is all together different. David provides the information an investor requires to package their invention, identify potential licensees, and obtain the best possible valuation. David's insights insights personally helped me dramatically increase the value of my own patent portfolio.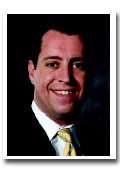 David S. Ruder has been working with the intellectual property investment issues throughout his career as an investment banker, attorney, and intellectual property entrepreneur. In 2007, he established Terrier IP Investments, LLC, a private investment firm focused on intellectual property-based investments in firms backed by private equity and venture capital. He began his career working as an investment banker on Wall Street, helping companies in the consumer and entertainment sectors raise capital or engage in M&A transactions. Based on early exposure to intellectual property issues, he went on to receive a JD/MBA from Northwestern University with concentrations in technology and intellectual property. He practiced law for Kirkland & Ellis, working on intellectual property transactions including patent licenses, and software development agreements. He also performed IP due diligence for private equity clients who would purchase companies or assets with IP portfolios.

Acknowledgments
v
About the Author
vi
Introduction
1
PART I: Rethinking Intellectual Property Valuation
9
1.
Looking Beyond the Balance Sheet
10
2.
Issues in Intellectual Property Valuation
23
3.
Principles for Investing in Intellectual Property
34
PART II: Identification of Intellectual Property Investment Opportunities
38
4.
Introduction to Identifying Intellectual Property
39
5.
Trade Secrets and the Secret Formula
44
6.
Brands and Trademarks
48
7.
Copyrights
58
8.
Patents
62
9.
Other Intellectual Property Rights
80
PART III: Intellectual Property Investing Strategies
84
10.
Introduction to Investment Strategies
85
11.
Equity Investing Strategies
87
12.
Intellectual Property Arbitrage
97
13.
Intellectual Property Securitizations
110
14.
Public Intellectual Property Licensing Companies
117
PART IV: Licensing and Investment Criteria
127
15.
License Agreements from the Investor Perspective
128
16.
Establishing Intellectual Property Investment Criteria
136
Conclusion: Broadening the Acceptance of Intellectual Property Investing
142
APPENDIX A
144
Index
154